Although many people have never heard about spinels, when they see a fine spinel, it is love at first sight!
The Many Attributes of Spinels
Spinels come in many different colors but the red spinel is the rarest and most expensive of all. Spinels are also found in blue, purple, gray, orange, brown, pink, and even an inky green.
Red spinels have been mistaken for rubies for centuries. Some of the most famous large rubies, such as the "Black Prince's Ruby" and the "Timur Ruby" in the British Crown Jewels are actually spinels, and not ruby as thought to be at the turn of the century.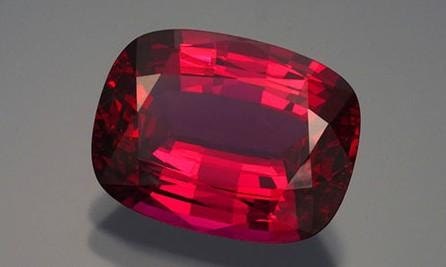 Spinels are very affordable compared to rubies and other precious colored gemstones. Spinels are 8 in hardness on the Mohs scale, which makes them a very durable gemstone for daily wear.  They also have a high refractive index, which contributes to their high brilliance.  For all of these attributes, spinels are one of the most beautiful, durable and affordable gemstones.
It is my belief that as awareness of spinels grows, and as they come out from under the shadow of rubies, their prices could very well soar.  They have so many positive attributes.  They are rare, durable, beautiful, and they are one of the very few gemstones that do not typically undergo any type of treatment.
Gemstone dealers and collectors are quite aware of spinels as an investment gemstone. Indeed for a relatively rare gemstone with so many wonderful qualities they still sell at a discounted price.
Origins of the Spinel
Fine grade spinels come mainly from Sri Lanka, particularly in Ratnapura, and from Mogok, Myanmar (Burma).
There are some new discoveries of spinel deposits in the Tunduru region of Tanzania in East Africa presenting some beautiful teal blue color. Tanzania has also produced some rare neon pink spinel considered by many as one of the most beautiful spinel colors to be found.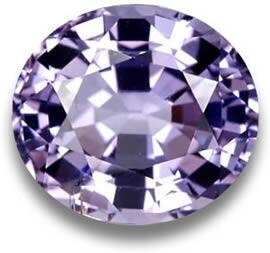 There are other sources of spinels in places such as Thailand, Brazil, Madagascar, Australia and so on, but they are of little importance when compared to the main sources of this fine gemstone.
Summing up, spinels are beautiful, affordable, and a relatively undiscovered gemstone that comes in a wonderful selection of colors. They are also very durable and brilliant, and do not undergo treatments like many popular gemstones. All of this makes the spinel a wonderful choice for a lasting and beautiful piece of fine jewelry.